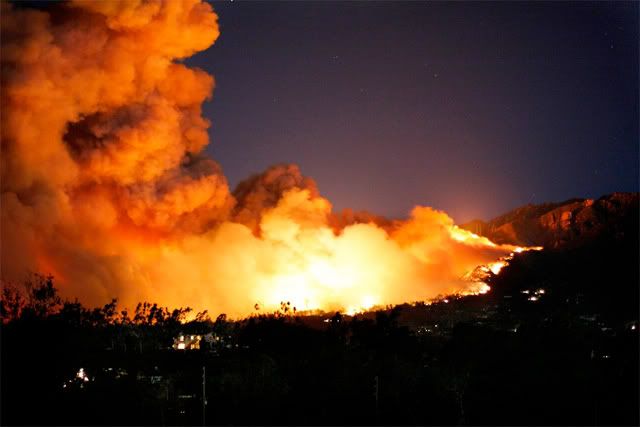 Quote from Jeff Shelton, Santa Barbara Architect - Mountain Drive Community Association
"I have worked with California Pottery for years, on many jobs. People might know them for their beautiful and durable tile. What they may not know is how inventive and flexible they are in terms of making any shape or design I can come up with. While I work with a number of local artisans, California Pottery makes it possible to get a lot of custom work fast.
After the Tea Fire in Santa Barbara, one of the first phone calls I got was from California Pottery. They were not looking for work, but instead, asked me what they could do for all of the people up on Mountain Drive.
Since that time, they have donated more pallets of tile than we can store. Most houses on the Drive will end up having a little or a lot of California Pottery tile."
BELOW: Rendering of a remodeled Tea Fire residence by Jeff Shelton using both donated and custom ordered tile from CPTW.
Many of us who live in Southern California know people and have personal friends who suffered from the Tea Fire in Montecito - Nov. 13th. 2008 and the Jesusita Fire in Santa Barbara - May 8th. 2009.
All of us at California Pottery and Tile Works, although based in Los Angeles, have worked closely with architects, designers and home owners in Montecito and Santa Barbara for years and have formed friendships and strong business relationships with many people who have been affected by these two disasters. Because of our ties to this area it was never in question that we would try to help and continue to help in any way we can and support those who have had such devastating loss.
To that end we have worked with Grant Gibson and the Mountain Drive Community Association, MDCA, and Jeff Shelton (Architect), to donate and continue to donate "over run" ceramic tiles and ceramic and terracotta architectural elements, which home owners can use and incorporate in their re-building efforts.
To date we have donated approx. $ 50,000 of various field tiles, decorative malibu style, and hand painted tiles, terracotta pavers, spill ways and contemporary style ceramics. We will continue to do this as long as we can and hope all the home owners can re-build and continue their lives safely in the Santa Barbara and Montecito havens.
Custom pinwheel terracotta flooring made for Paseo Nuevo, Santa Barbara